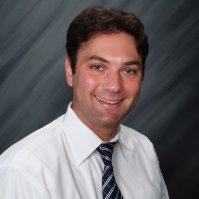 I really just want to thank you for all the efforts that you put into the website because just in the first two months alone, although you told me you will take six months, you what's it called under promise and the way you delivered because with the tracking, I can see how many people have made appointments and I am just through into this.
I have done 10 times better with the SEO optimization and with the Google Adwords that have been spending for the past two to three years, it's unbelievable.
The biggest hesitation is anytime you are investing in any marketing, you know it's impossible for anybody to promise you, you know, this is what's going to show up.  So it's always like am I putting the money into the right thing?  So I was getting results from Google Adwords but I felt that there must be something better, I think I had a plateau with the Google Adwords, so it was not a big leap of faith.
I had tremendous amount of trusting for knowing in the past but just that my hesitation was that why would I want to rock something that's currently working already?
The tracking is vital to me as the business owner because I am very involved in every aspect of my practice and most important part of the practice is you know from where we gain the patients from and to continue to maintain and grow that patient's source, so I see the tracking is working, then I know that I am getting a direct feedback and an answer that I am investing it is working for me.  We were averaging in the past year 1 to 2 new patients a day and went up to 5, one day we had 10 new patients that were directly from the SEO optimization that you performed and it was all from this, although the phone number was matched up with the patients' phone numbers that they were booking.
Philip Wrotslavsky AdvancedFootandAnkleSD.com
Brad Slavin and the staff at WebHeat have worked diligently and professionally in efforts to actively update and promote our Website . As a result we have converted our website from nonexistent to page 1 of the majors. I would highly recommend Brad and his staff at WebHeat.
Brad Sneed JaycompDevelopment.com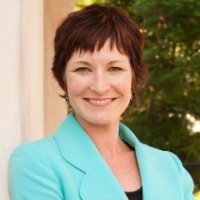 There are so many great reasons to work with Brad. He is a creative entrepreneur-type who is actually motivated by helping others. That attitude is such a breath of fresh air ! Not to mention, he's motivated, no nonsense, and unbelievably results oriented. If he says he'll get it done, it's done. If you have the opportunity to work with him, be it as a customer or a provider, I highly recommend it. You'll be better for it.
Stacey McKibbin actioncoach.com/staceymckibbin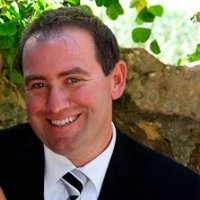 Brad and I have worked together in various capacities in the past, from clients to partners to friends. Brad has an uncanny ability to change my thought process in my constant search for new clients. I attribute Brad's successful client acquisition campaigns I entered into, for generating a number of quality client relationships. Whether your goal is new client acquisition, or customer relationship management, Brad's unique blend of services provide a creative and effective way to reach out to your target demographic. I highly recommend Brad to anyone, including my clients, if interested in harnessing the power of the marketplace.
David Sumpter linkedin.com/in/davidsumpter
I am Howard Feldman President at Pioneer Emergency Response…Happy to share a good word about Brad Slavin and Webheat who built our websites, provided video services, marketing services, consulting and always did what the study was going to do and what the study was going to do it.  I have enjoyed working with Brad and would recommend them to you as well.
Howard Feldman
What do you say about the person that virtually saved my company, not only hours of painstaking work but thousands and thousands of dollars…I think you say THANK YOU BRAD!!!
If you are looking for a person that has your best interests in mind, Brad is your guy. From his personable demeanor to his ability to talk technical with you and makes sure you understand what he means to him trying to fix a situation with as little expense as possible.
Brad can help in all facets of website positioning, website design, website marketing and keeping budget as an important part of the entire process…I can say for someone who has a very difficult time trusting someone to give me the correct advice and have MY best interest in mind, out of the very few I can count, Brad is definitely one of them! Hire Brad unequivocally and without reservations, I will again in the future!
Mike Swidler MetroFlooring.com
Hi, I am Mike Montano president of Review Buzz.  I have known Brad for years now and I always managed to learn a few goal markets in our meetings. I highly recommend him for many reasons, first he is cutting edge and up to date on the latest  in marketing technologies and above all, he really has helped our clients to achieve improved as see the results.
Mike Montano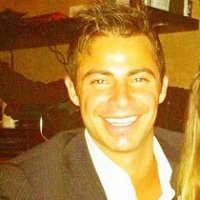 In the ambiguous world of marketing it is often difficult to find a partnership that delivers on integrity, transparency, results, and a genuine care for the customer. I am lucky enough to know Brad Slavin…in all my experiences in strategic marketing, branding, consulting, etc., I can tell you that Brad is the one that truly delivers at all levels. He makes you feel like he cares about your business as much as you do, and truly wants to see you succeed. I look forward to disrupting many markets and innovating at a high level for many years with Brads help.
Justin Levine GSLevine.com
I have worked with Brad, directly and indirectly, for many years. With each engagement, he has proven to be exceedingly knowledgeable in the subject matter, direct in his assessment of how he can be an asset and consistently communicative of project status. His interactive approach demonstrates a significant knowledge of the subject matter (the most recent engagement being SEO and optimizing business processes to achieve better traction with web properties) yet is not intimidating in his dialogue. The approach engenders a team-oriented working relationship, such that I often forgot that he was serving as a vendor/consultant. I have great respect for Brad and would gladly work with him again if the opportunity arises.
Jon Visser linkedin.com/in/jonvisser
Hi, my name is Jeff Becker.  I am president of Pegasus Cleaning Services.  We are a Critical Cleaning Company, we clean areas which want typical janitorial service to touch whether it's a pharmaceutical filling, data centre, clean room or medical device manufacturing, somewhere where we send especially trained group that don't make mistakes because the mistakes is very expensive in the manufacturing process.
We have been working with the guys of Webheat since February 2010, previously we are working with another SEO firm and the results were not that great, we are always consistently in the top 2 or 3 pages of the Google searches and Brad approached me with some innovative ideas.  I was hesitant to make a change because our existing SEO guy said that if we do change, then we instantly drop from the rankings and it would be a long time before backup, but that wasn't true, there was no drop off, in fact to the contrary, our rankings have never been higher or consistently in the top 1, 2 or 3 on the first page of Google and were consistently gaining at least one or two leads a day through our websites.
So I really appreciate the help of the guys of Webheat have done, my hats off to you guys, you did a fantastic job and thank you very much.
Jeff Becker
I'm sold! I saw with my own eyes that you were able to get my law practice on the front page of all lawyers in my area in a matter of a few minutes. It's amazing that you know how to unlock the secrets of internet marketing where so many others are just pretender gas-bags, only looking to take a client's money without performance. Genius.
I Randolph S. Shiner www.linkedin.com/in/randyshiner/
Brad knows and understands internet marketing better than any other consultant I've worked with. He has recommended and implemented ideas and strategies that no one else had. We have seen very positive results since we first hired him last fall to manage our SEO efforts for our online e-commerce company. I recommend Brad without reservation.
Matt Meis RussianBrilliants.net
Brad Slavin represents the leading edge of internet marketing and lead generation. He consistently amazes and impresses with his insight into information technology in general, and web marketing in particular.
If you or someone you know is looking to work with someone who can produce real-world results, who exhibits a laser-like focus on the problem at hand, and who is as grounded and personable as anyone you're ever likely to meet, then Brad Slavin is your man.
Bill Auger LawInfo.com
Gayle Lewis LewisLawFirm.com