Smart Businesses Demand Detailed Marketing Tracking!
We'll show you the source of each and EVERY lead
Call now and we'll get you started!
858-375-5603
Track & analyze every penny
you spend on marketing!
How it Works in 90 seconds
Get your free Lead Tracking Report
Everything you need and should know about Lead Tracking
Top 10 Reasons why you should start Webheat tracking
Marketing is expensive, don't waste money on traffic sources that don't pay off.

By understanding your top performing lead sources, you'll save money and generate more qualified leads.

80% of Business-2-Business Lead Generation is over the phone - make sure you track it.

You can't just ask your customers where they heard about you.

Having a lead source on your intake form called - "Internet" is not spending your marketing money effectively.

The big guys have been doing it forever, now you can finally shape your marketing decisions with real data.

Ever wanted to know just how effective your SEO company really is? We can prove and measure their effectiveness.

Was that trade show really effective? If you track your inbound leads automatically, you'd know even if they call 6 months from now.

Track Social Media effectiveness and the value of a visitor from Facebook, Twitter, Pinterest or any social media site.

Assign phone numbers to lead sources like print ads or yellow pages to really see how effective they are as advertising sources.
Brad Slavin and the staff at WebHeat have worked diligently and professionally in efforts to actively update and promote our Website . As a result we have converted our website from nonexistent to page 1 of the majors. I would highly recommend Brad and his staff at WebHeat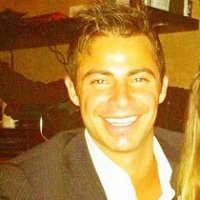 In the ambiguous world of marketing it is often difficult to find a partnership that delivers on integrity, transparency, results, and a genuine care for the customer. I am lucky enough to know Brad Slavin…in all my experiences in strategic marketing, branding, consulting, etc., I can tell you that Brad is the one that truly [&hellip
I have great respect for Brad and would gladly work with him again if the opportunity arises
Brad knows and understands internet marketing better than any other consultant I've worked with. He has recommended and implemented ideas and strategies that no one else had. We have seen very positive results since we first hired him last fall to manage our SEO efforts for our online e-commerce company. I recommend Brad without reservation